Finding the ideal lights for your pool area can be a challenge. As we pointed out in the first article of this series, pool lighting is a necessity for both safety and style. Aside from your basic outdoor light fixtures, putting in some additional external and internal lighting for both your swimming pool and the surrounding area can greatly enhance your pool's appearance. It can also give you the option of keeping your pool open longer for those late-night pool parties or predawn lap swimming sessions before work. Installing quality lighting can also be a key component in giving your pool a fresh, up-to-date look.
Thanks to recent technological and design advancements, there are all sorts of exciting new options for pool lighting that didn't exist just a few years ago. That makes your choice of lighting selections more flexible, but it may also make you feel a bit overwhelmed. Here is some information that can help you figure out more about some of the popular choices that are currently available, so you can make the right choice for illuminating your pool. In this article, we'll focus on the pros and cons of traditional incandescent lights for your pool.
Advantages of Traditional Incandescent Lighting for Your Pool
Regardless of what hot new items are out there on the market, some pool owners prefer to stick with the tried-and-true option of incandescent lighting for their pools. This traditional lighting choice does offer some advantages. First, it's readily available at practically any pool supply retailer. Second, because incandescent lights aren't the latest trend, they are initially pretty inexpensive to install. Some people also prefer the warm glow that incandescent lights give off. However, note that many retailers are phasing out the availability of incandescent lightbulbs with the ultimate goal of complete elimination in the near future.
Disadvantages of Traditional Incandescent Lighting for Your Pool
Before you decide to go with traditional incandescent lights for your pool, it would be prudent to consider the downside of this option. Although incandescent lights are relatively inexpensive to install, they tend to be less energy efficient than some of the newer lighting choices out there on the market. One of the main reasons why consumers are getting away from incandescent lighting across the board, not just when it comes to pool lighting, is that incandescent bulbs put out more heat than light. In fact, 90 percent of the energy that is put out by an incandescent light bulb is in the form of heat rather than light! That means by installing or keeping the incandescent lighting you already have, you'll likely be paying a higher energy bill each month to illuminate your pool than you would if you go with a more energy efficient option. Another drawback to incandescent pool lights is that they can be extremely difficult to replace when they burn out.
Practical Tips for Incandescent Pool Lighting
If you do decide to illuminate your pool with incandescent lights, be sure to follow the manufacturer's instructions for both installation and bulb replacement. When deciding how many pool lights to install in your pool, it's a good idea to speak to an experienced pool installer or pool equipment expert. Also, find out if your local municipal government has any code requirements about the maximum voltage allowed for pool lights.
In the next article in this series, we'll take a look at the pros and cons of using LED lights for your pool.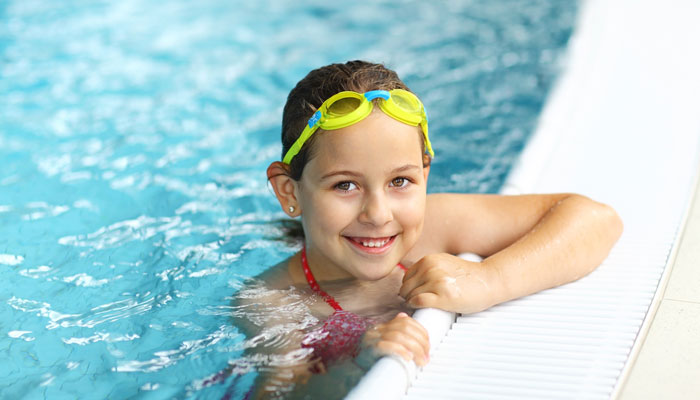 Read More
• Ideas for Planning the Best Football Tailgate Parties
• Top Ten Tips for Winterizing Your Pool
Lyon Financial
Since 1979 Lyon Financial has made the backyard resort dream come true for over 400,000 families across the U.S. Through our solid relationships with more than 3,000 pool contractors and our continued commitment to putting our clients first, we have built a reputation as the first choice in providing pool financing solutions. For more information, visit lyonfinancial.net or call (877) 754-5966 today.