One area of pool safety that people don't always consider is the area of keeping your pool's chemicals in proper balance. If your pool's chemicals ever get out of balance, the pool water can cause numerous health problems for swimmers. For example, a low pH level in a pool (indicating acidity) can cause swimmers to experience a burning, stinging sensation in the eyes, while a high pH level (indicating alkalinity) can cause swimmers to develop skin irritation. Disease-causing parasites and bacteria can also be found in pools that don't have the right amount of chemicals added to them on a regular basis. If you want your pool to be safe, pay close attention to knowing which chemicals you need to add to it and to keeping its chemical levels balanced.
1. Regularly Test your Pool's Chemical Balance
People or pets swimming in your pool, as well as dead bugs, lizards, or frogs landing in it, can all contaminate your pool chemically. So can leaves, dust, debris, and algae that drift into your pool. That's why it's so important to test the chemical balance of your pool at least once per week. You can purchase test strips in bulk either online or at any retailer that sells pool supplies. Make certain to follow the manufacturer instructions for maintaining the correct chemical balance for your pool. The chemical balance needed for any given pool may vary based on the pool's size and the type of materials used in the pool's construction.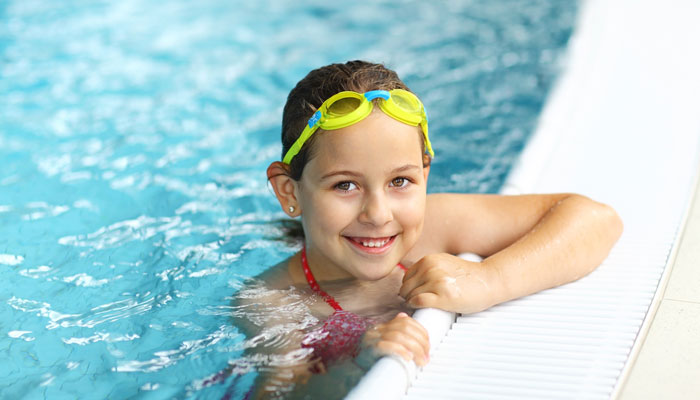 2. Regularly Conduct Shock Treatments for Your Pool
Even if you test your pool's chemical balance on a regular basis, it's still a good idea to give it regularly scheduled shock treatments. Pool shocking can remove chloramines, algae, and bacteria from the water. These pool shock treatments should always be conducted in accordance with the manufacturing instructions for your particular pool.
3. Use Caution when Handling and Storing Pool Chemicals
When you add chemicals to your pool, it's imperative to do so carefully in order to avoid injury. You never want to mix the chemicals before adding them to the pool, because some chemicals, when combined together outside of the water, can cause potentially hazardous chemical reactions. Many pool owners who are uncomfortable adding chemicals on their own hire a professional pool maintenance company to take care of this responsibility for them. Just be sure to go with a reputable company if you choose to go this route.
If you decide to maintain your pool's chemical balance on your own, make sure you're following proper safety precautions when it comes to storing the chemicals as well. These instructions should be specified on the packaging of the various chemical products. To neglect these warnings could cause a potential chemical fire, the releasing of harmful vapors, or even an explosion in your storage area!
Swimming is a fun and relaxing activity, but it comes with a whole host of responsibilities for the pool owner. Maintaining the right chemical balance is one of these necessary duties.
In the final installment of this four-part series on pool safety, we will be taking a closer look at rules and guidelines which you should implement and enforce to make your pool a safe, enjoyable place for your friends and family to swim.
Read More
• How To Keep the Summer Going Strong
• Tips & Tricks for DIY Pool Maintenance
Lyon Financial
Since 1979 Lyon Financial has made the backyard resort dream come true for over 400,000 families across the U.S. Through our solid relationships with more than 3,000 pool contractors and our continued commitment to putting our clients first, we have built a reputation as the first choice in providing pool financing solutions. For more information, visit lyonfinancial.net or call (877) 754-5966 today.