What do you get when you combine a pool with a spa? Mash those two fabulous additions to your outdoor space together and – voila – you get a spool! Arguably the best of both worlds, a spool takes up less space than a typical in-ground swimming pool, leaving plenty of space for the outdoor kitchen, pergola, gazebo, and any other features you've been dreaming about adding. A spool is also more affordable than incorporating both a pool and a spa or hot tub, so homeowners are understandably drawn to this fairly new option afforded by the wonders of modern technology.
Once you get over the mind-blown moment when you start to realize the implication of this amazing invention, you'll probably have a few questions about spools. And they've probably been asked before.
FAQ 1: How Versatile Is a Spool?
Throughout the majority of this great country of ours, autumn signals a pool-owner's lowest point: when the pool must be winterized. Unlike pools, backyard spas or jacuzzis can be utilized even during the coldest time of year, even when temperatures plunge below freezing. So during the winter months, a spool can still be utilized; simply switch it into "spa mode" for a few months, and you'll extend its usefulness to accommodate year-round relaxation. (Unlike a typical hot tub, though, your spool offers more space, allowing you to stretch out, exercise, or even entertain.)
Of course, once the climate rises again, you will retain even more potential usefulness. Not only can you switch back and forth between pool and spa modes, but you can also add a removable partition that allows part of your spool to function as a pool while the other part acts as a spa – at the same time!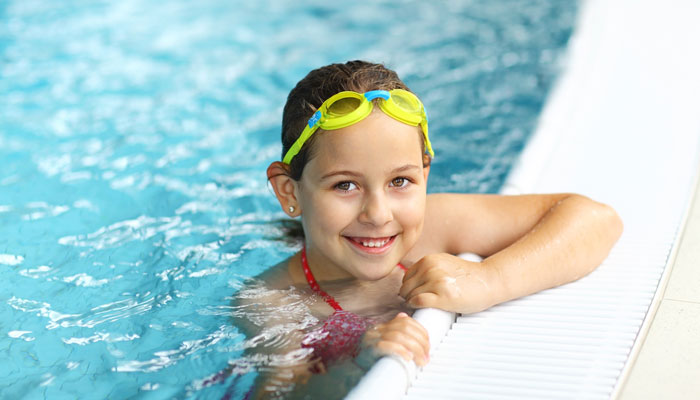 FAQ 2: How Difficult Is a Spool To Maintain?
If you're familiar with basic pool maintenance, you have an idea of what it will take to maintain your spool. But, as you'd expect, maintaining a spool is more economical than a typical pool. Because a spool has a smaller footprint than a typical pool, you can expect it to take less time – as well as less money – to maintain.
FAQ 3: Does the Versatility of a Spool Mean Losing Out on Other Options?
If you're dreaming of an amazing outdoor oasis and don't want it crowded by too big of a pool, but you're concerned that a smaller spool will also mean a boring design, you don't have to worry. The same visual features you might have envisioned for surrounding your pool or spa will also be possibilities for your new spool. From stepping stones or pavers to pergolas and plants, you can design your custom outdoor oasis surrounding your spool. In fact, amenities might be even more easily within reach, thanks to the lower cost and amount of space that a spool entails. From plug-in towel heaters to a mini fridge, a cantilever umbrella to luxury loungers, you're only as limited as your imagination (and, of course, your space and budget).
Read More
• Backyard Birdwatching 101
• How to Keep Some Summer in Your Winter: Fire Pits
Lyon Financial
Since 1979 Lyon Financial has made the backyard resort dream come true for over 400,000 families across the U.S. Through our solid relationships with more than 3,000 pool contractors and our continued commitment to putting our clients first, we have built a reputation as the first choice in providing pool financing solutions. For more information, visit lyonfinancial.net or call (877) 754-5966 today.